THEFT AND LOSS PREVENTION FOR LAPTOPS
University of Florida is providing FrontDoorSoftware Laptop Loss and Recovery, a program that allows you to remotely lock, alarm, and track your laptop in case of theft. It uses GPS tracking that only you can access. You can find more details about the features and security on their website.
The following pictures are from a Windows OS install (XP, Vista, 7). However, Mac users can follow this guide as well. This is for laptops only.
Open your web browser and go to www.frontdoorsoftware.com/ufl.
Windows
Scroll down and click on the appropriate link for your computer – Choose either "Protect my Windows Laptop Now" or "Protect my Apple Laptop Now." This will prompt the software download that is intended for your windows or mac laptop, respectively.
Apple
Drag the application you just downloaded called FDS to the Applications folder in Finder. FDS should be in your Downloads folder if you cannot find it. Once it's in your Applications folder, double click on it to open it.
On Windows, open the installer file FDS for Windows.exe you just downloaded. Check to see where your web browser saves its downloaded files. Once you've opened the installer, you should see this window appear: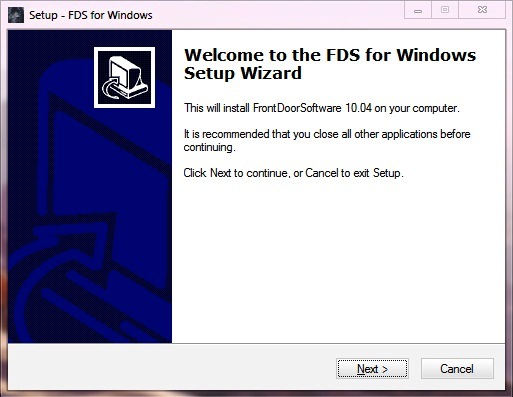 Follow the on screen prompts to complete the install. Once that is finished, open FDS. The installer should have installed a shortcut on your Desktop. It will have an icon of a Dog.
Once you open the program on both Mac and Windows, this window should appear: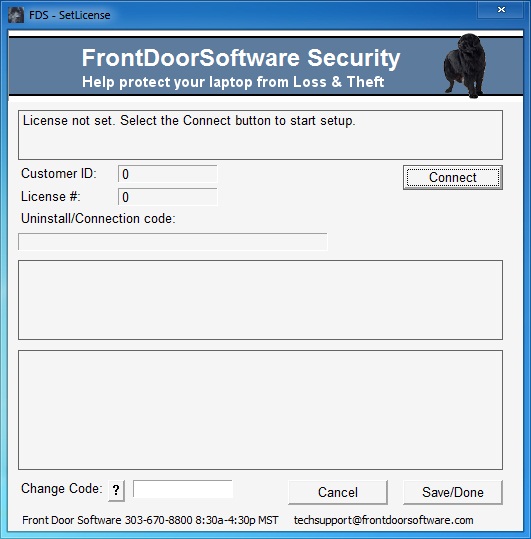 From here the program will direct you on how to complete your setup. Click Connect at the right.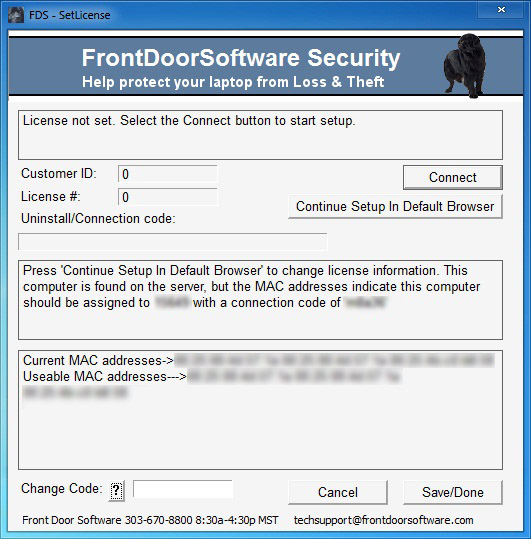 FDS will detect some basic information about your computer such as its MAC Address. FDS will ask you to Continue Setup in Default Browser. Click on this at the right as well.
Your web browser will open to the following webpage. Yours may look a bit differently but the format is the same. Click on New Customer and you will be directed through your own personal account setup on FDS with University of Florida. Just follow the websites' instructions until it directs you back to the FDS program.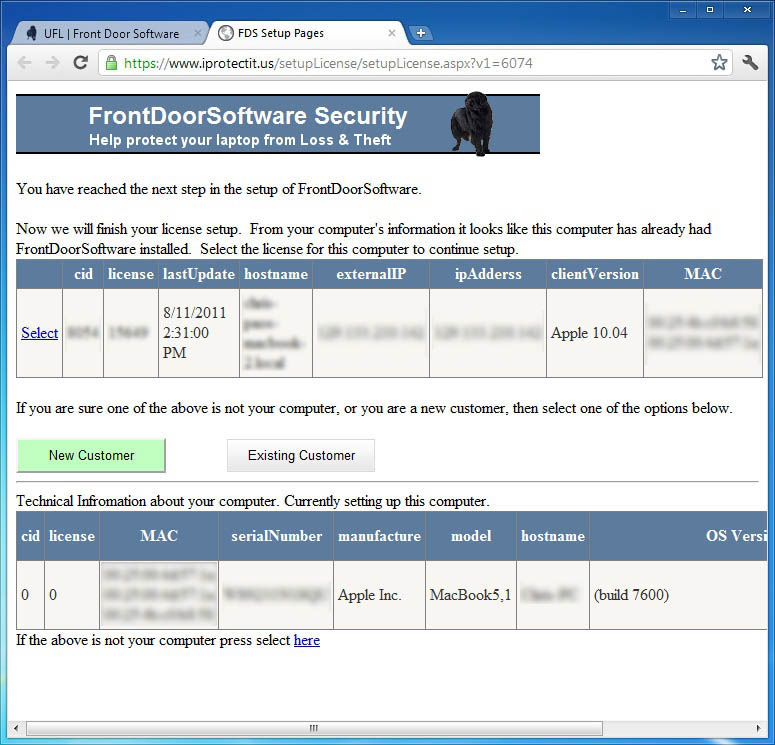 Once you've completed your account setup, you will be directed to this page: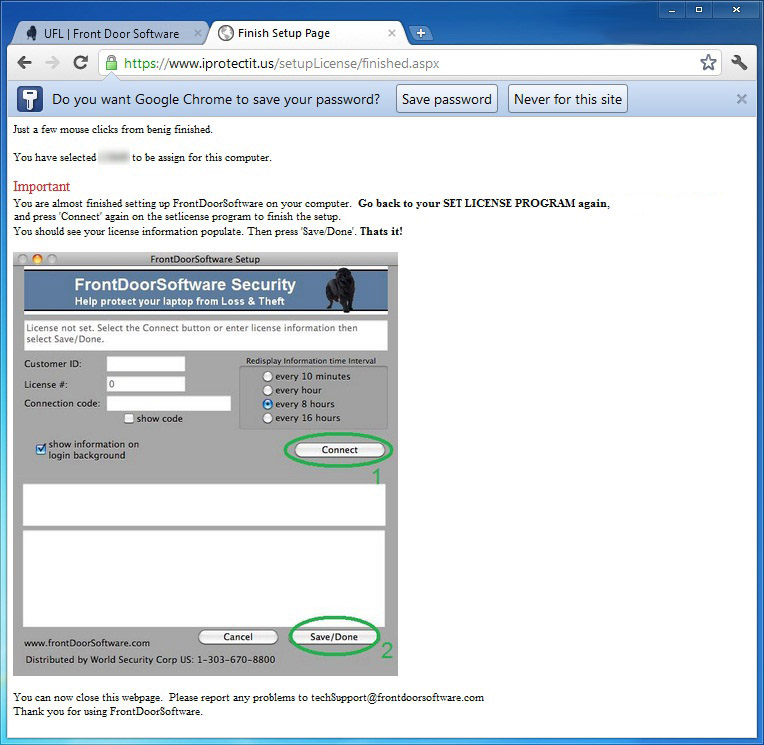 Follow the instructions on this webpage. Go back to your FDS program and click Connect again.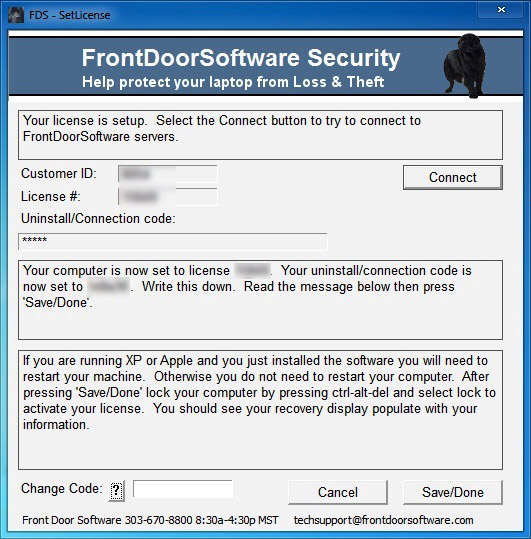 Make sure to read what FDS tells you. If all has gone well, you will see a window much like the one above. Click Save/Done to complete your install. Now restart your computer to finalize.
Once your computer starts back up, you will see an FDS information window notifying you of your laptop settings and account with FDS. You can click Close to hide this window.
You have successfully installed Front Door Software Laptop Loss and Recovery.