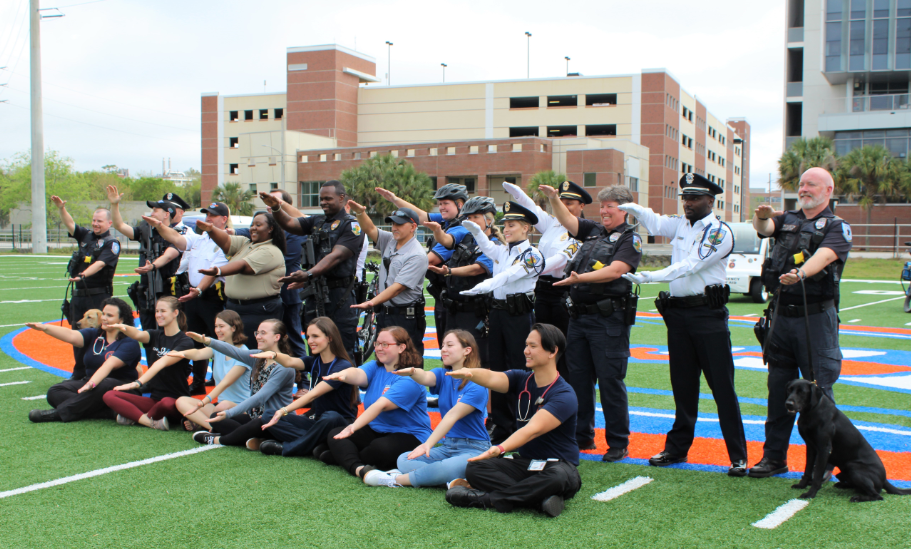 ---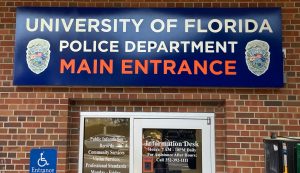 As of Monday, August 31st, 2020 this location will resume services offered Monday-Friday from 8AM-4:30PM. These services include fingerprinting, bicycle registration, bike and scooter helmets, car seats, in-person reporting of minor crimes and traffic crashes, and lost & found. We do ask that you follow UF's Masking and Physical Distancing Policy – upon entry to our building you will be required to physically distance and wear a mask or face covering.
---
The University of Florida Police Department provides service 24 hours a day, and is an integral part of the university's dedication to developing and maintaining a safe and secure campus through the cooperative efforts of many university departments and community organizations.
The University Police Department is organized as a department of 92 sworn law enforcement officers and 49 civilian employees under the auspices of the Office of the Vice President for Business Affairs.
All officers are professionally trained and state of Florida certified, with the same authority and right to bear arms as any officer within the state of Florida. By law, university police officers are declared to be law enforcement officers of the state and conservators of the peace with the right to arrest in accordance with the laws of this state, any person for violation of state law or applicable county or city ordinances when such violations occur on any property or facilities which are under the guidance, supervision, regulations of control of the State University System, except that arrests may be made off campus when pursuit originates on campus.
The department provides a full range of police services, including, but not limited to, investigating all crimes committed in its jurisdiction, making arrests, providing crime prevention/community services programs, enforcing traffic laws, and maintaining crowd control for campus special events. The department maintains a close liaison with local, state, and federal law enforcement agencies in implementing and coordinating campus law enforcement operations.
In March 1996, the University of Florida Police Department became only the 14th university law enforcement agency in the country to achieve national law enforcement accreditation; the first university police department in the state of Florida to become accredited, and the second largest accredited university police department in the country. Accomplishing both national and state accreditation provides an excellent indication that the University of Florida is among the leaders in the field of campus law enforcement.
The police department understands the overall academic mission of the university and strives to play a vital role in enhancing that mission. Concern for the community's well-being, a desire to provide service and assistance whenever possible, and a constant desire to support the academic environment are all factors inherent in the department's daily operations and policies.