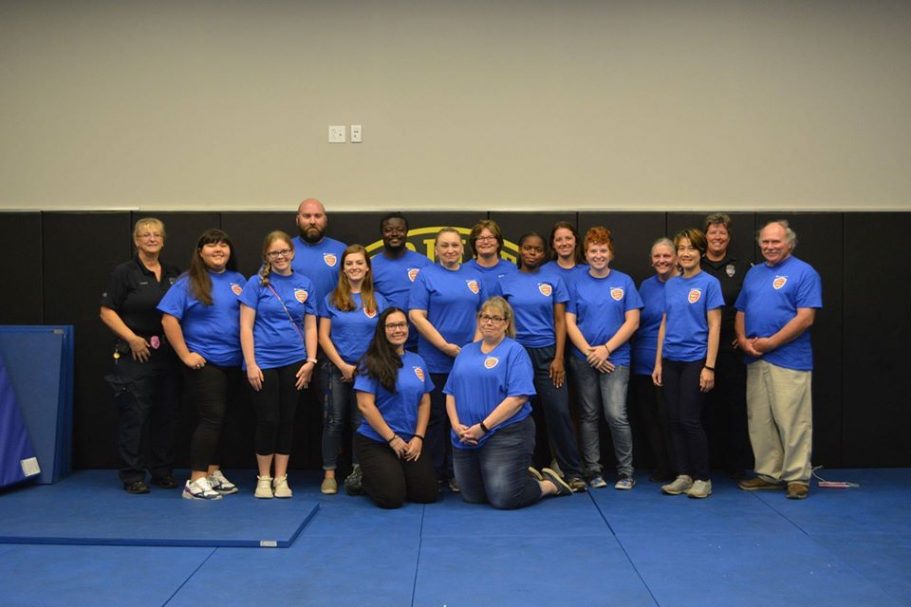 2022 Schedule:
Check back for Fall 2022 dates!
The University of Florida Police Department is pleased to announce the start of our University of Florida Community Police Academy (UFCPA).  The UFCPA will provide University of Florida and UF Health/Shands students, staff, and faculty with a behind-the-scenes look at how a police department functions internally and externally.
Two academy programs will be held a year during the Spring and Fall semesters with eight classes on separate weeks spread throughout each semester. UFCPA will meet at the University of Florida Police Department in the Community Services Division classroom at the designated date and time. The training will consist of classroom and simulation training (traffic stops, DUI investigations, and the firearms simulator). Attendees will conduct at least one officer ride along prior to graduation.  At the end of each Academy class, a graduation will be held to recognize the participation of the students.
These are a few of the topics that will be covered:
Introduction to the University of Florida Police Department
Basic law enforcement principles
DUI enforcement
Traffic stops
Criminal investigations
Firearm simulator
Overview of each of the Department's Divisions
Participants must:
Be in good standing with the University of Florida
Be at least 18 years of age
Successfully complete the application and limited background check
Possess a valid form of identification
Not be a convicted criminal
Abide by the rules and regulations as provided
Complete and sign the Waiver of Liability and Confidentiality Agreement
Complete and sign the Security Acknowledgement
Participants are prohibited from being armed while participating in the UFCPA.  Participants will have no law enforcement authority and therefore many not operate any UFPD equipment as well as take any law enforcement action at any time during their participation in the UFCPA.
To register go to Inquiries & Registration and click on Register for Community Police Academy.