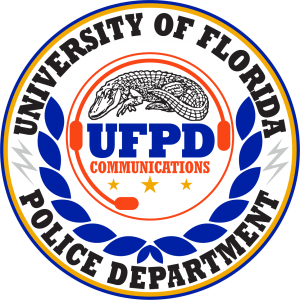 The University of Florida Police Department Communications Division is critical to the efficient functioning of UFPD. The Communications Division is staffed by Police Communications Operators (PCO) that are certified by the State of Florida Department of Health and Florida Department of Law Enforcement. All PCO's are cross-trained as call-takers and dispatchers responsible for supporting, mobilizing and managing law enforcement and other public safety resources 24 hours a day, 7 days a week.
Call-takers primary responsibilities are answering and screening law, fire, medical or other emergency calls for services, recording essential information into a computer aided dispatch (CAD) system and transmitting information to a dispatcher.
Dispatchers primary responsibilities are to assign first responders to reported calls for service disseminating pertinent information and instructions to the closest resources.
Additionally, the Communications Division monitors all fire and security alarms, as well as emergency blue phones.
Law enforcement resources are tracked and managed by utilizing an 800 megahertz trunked radio system to communicate with members of the department and other local law enforcement agencies.
The Communications Division answered 55,654 telephone calls that resulted in 27,409 calls for active service during the fiscal year 2014-2015 and processed 87,497 Florida and national crime information inquiries during this same time period.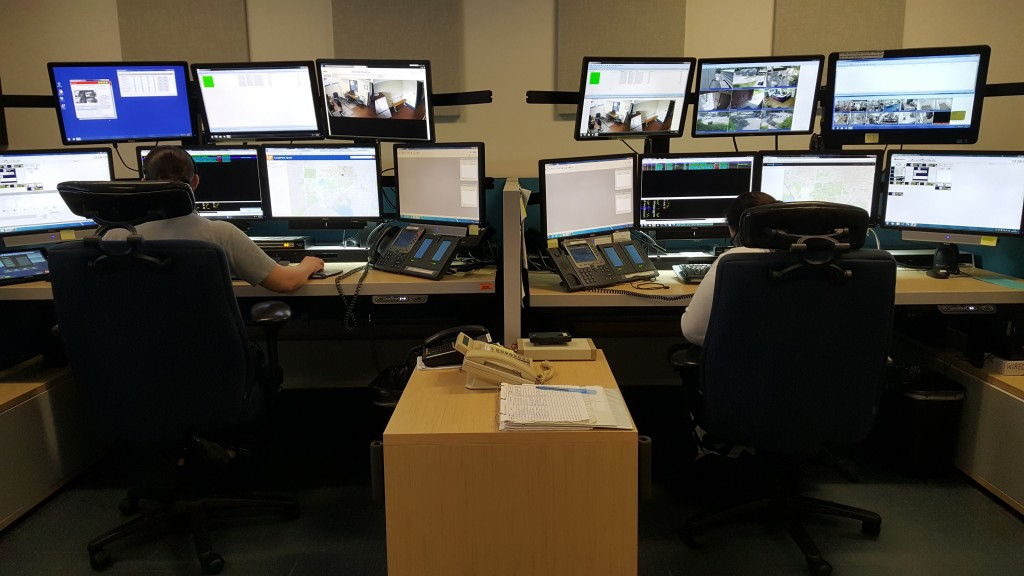 If you have any further questions about the UFPD Communications Division, please contact
Michelle Klement, Communications Manager
Monday-Friday, 8 am to 5 pm
(352) 392-6995
email: michelle.klement@ufl.edu