Office of Victim Services
Office of Victim Services

Please use the QUICK EXIT button in the lower-right corner of this screen to leave this website if you are concerned about someone learning you are seeking this kind of information.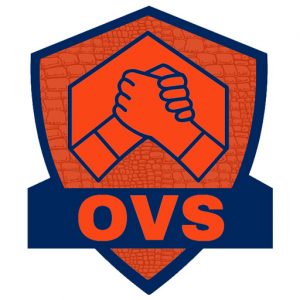 This website is designed to provide you with information about what to do if you, or someone you know, were the victim of a crime and are not sure what to do next. If you have been the victim of a specific crime, such as rape, relationship violence, stalking, etc. please explore the tips and next-step suggestions throughout this site. Even if you are not sure whether or not a crime has occurred, you are encouraged to reach out to learn about the resources available.
➤ The Office of Victim Services was developed in September of 1993 by the University of Florida Police Department to provide a civilian support person for anyone who may become a victim of a crime while on the University of Florida campus. All services are free and confidential.
➤ The Office of Victim Services is here to ensure that victims of crime receive fair treatment in accordance with the provisions of Florida State Statute 960.
➤ The victim advocate will accompany and support victims through all stages of the criminal justice process such as law enforcement interviews, line-ups, testimony, deposition, trial, sentencing, injunction hearings, etc.
➤ The victim advocate also provides emotional support while a victim experiences the initial issues and feelings oftentimes encountered by crime victims.
➤ The victim advocate can also assist with referrals for counseling and other services that may be required.
Most importantly, victims may use the services of an advocate even if they decide to not officially report the crime to a law enforcement agency.
An advocate is available 24-hours daily through the University of Florida Police Department's Dispatch Center at 352-392-1111. Victims may also contact an advocate directly during weekdays (Monday-Friday) between 8:00 a.m. and 5:00 p.m. by calling 352-392-5648. You can also write or e-mail the department's advocates at:
The University of Florida Police Department
Office of Victim Services
1515 Museum Road
P.O. Box 112150
Gainesville, FL 32611-2150
(352) 392-5648 (Monday – Friday, 8:00 a.m. – 5:00 p.m.)
(352) 392-1111 (after business hours and on weekends).
If you would like to speak to our Victim Advocates, please contact ovs@mail.ufl.edu.