K9 Explosives Detection Dogs
K9 Explosives Detection Dogs
The University of Florida Police Department utilizes explosive detection K-9 teams in response to the need for increased security precautions at many of the special events that take place on the university campus. These K-9 teams are also available to assist local law enforcement in bomb detection operations as requested.
The University of Florida has three K-9 teams, consisting of:
Officer Renee Jost and her Black Labrador Retriever "Libby"
Officer Ricky Morgan and his Yellow Labrador Retriever "Apollo"
Officer Terrell Williams and his Black Labrador Retriever "Ruff"
Officer Michael Mayall and his Yellow Labrador Retriever "Ronnie"
All UFPD K-9 teams have been specifically trained and certified in the search and detection of explosive devices.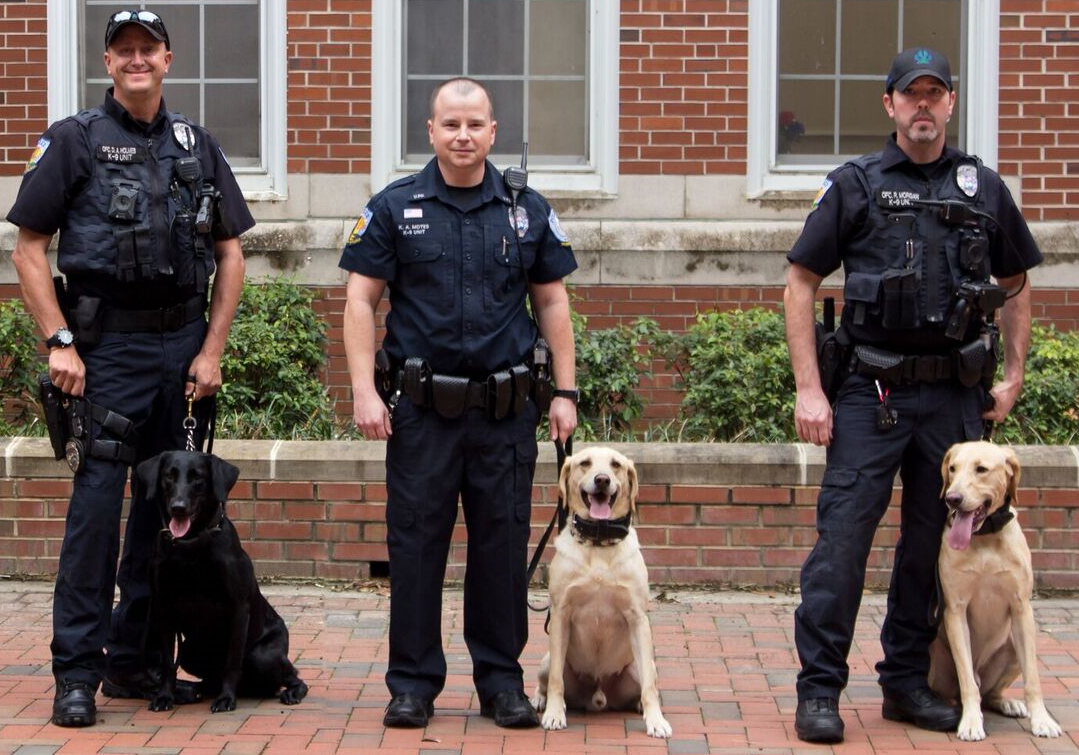 If you would like more information about the UFPD K-9 Unit, please contact the UFPD Public Information Officer via email at UPD-PIO@ad.ufl.edu.